Following on in our series of common questions, we wanted to address something we get asked a lot. This normally comes in a variety of formats such as "What are the groups like?", "I don't normally go on groups tours, is it for me?", "I'm travelling alone, is that allowed?" and many others like it.
We've sat down and put together both a set of statistics based on the last 12 months of our tours (over 1,000 people across many groups) and also some other insights in to our groups based on our tour leaders experiences. So let's get started!…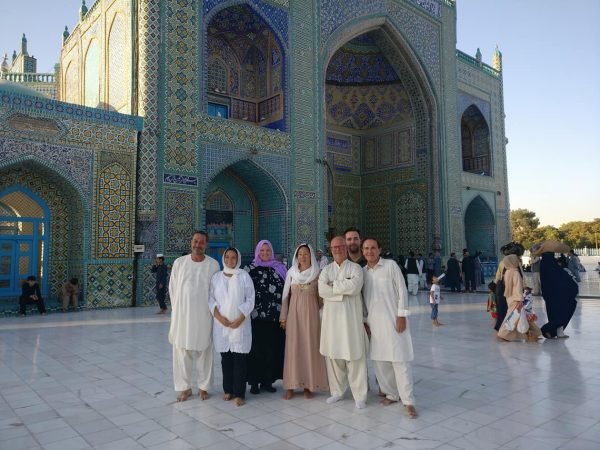 Your website ends ".co.uk" and the prices are in Pounds, do I have to be British to join your tours!?
Most certainly not! Over the years we've now had clients from over 100 countries. We've taken people to North Korea from as far flung places as Saudi Arabia and Afghanistan. Some hard statistics below, we've broken down Europe due to it's higher percentages and rounded the numbers slightly…
Europe – 75%
UK – 49%
Western Europe excl. UK – 15%
Scandinavia – 6%
Eastern Europe incl. Russia – 5%
Rest of World – 25%
North and Central America – 14% (mainly a split between US and Canada, plus some clients from Central America)
Asia – 7% (mainly Hong Kong, Taiwan, Thailand and Singapore)
Africa – 3% (mainly South Africa and Morocco)
S.America – 1%
Antarctica – None yet sadly! 😀
I'm travelling alone, is a Lupine trip for me?
In the past year, our groups have been made up of around 76% solo travelers. Far more than many people expect and it's fairly common to join a group to find that everyone in it is travelling solo. As you've probably found, persuading some friends to go to Amsterdam for the weekend is a lot easier than roping them in to a jaunt to Chad.
The rest of the groups are usually made up of couples, small groups of friends and even families. A big group of friends taking up most of a group is far less common.
What's great about this is that everyone is usually open to getting to know one another and it's uncommon to see cliques forming in the groups, with everyone being inclusive.
Unlike a mainstream tour company, on a Lupine trip, due to the nature of the destinations, everyone tends to have the same hobby (namely extensive travel) and tends to make friends quickly talking about future plans to travel to some remote Pacific island, or a lesser visited nation in Africa.
I've heard the adventure travel world is very male dominated, will I enjoy myself as a woman on a tour like this?
There is certainly a lean towards more men on these types of trips across the industry, and it's something we are working hard to even out. Lauren from Lupine has done a series of interviews with some of our female clients and tour leaders to hopefully make this style of travel more evenly popular among the genders through some insight into what the trips are like.
As it stands, the average Lupine group is 36% female and 64% male, and we strive to make this closer to 50/50 in the coming year.
What's the age demographic like? Am I too young/old for your trips?
There's no hard limit in either direction. Our youngest client was a toddler travelling to North Korea with their parents, all the way up to a client in their 90's on a Trans-Mongolian trip.
You do get some age based trends with different destinations, usually tied to how far down the "travel-to-list" you might think a destination is likely to be. So for an example, North Korea, being a fascination to many, attracts a slightly lower average age than say a trip to South Ossetia which has a slightly more niche appeal. We've noticed that trip price also changes the age demographic a bit, with say a low cost trip to Transnistria getting a slightly younger crowd than a pricier trip to Cameroon and C.A.R. . But again, this is just a generalisation and not a rule, and everyone tends to be young at heart on our trips!
Your trips are at the more budget end of the industry, is everyone a backpacker?
No, we get a broad range of people from all across the economic spectrum. Everyone from low-budget backpackers through to some Ultra High Net worth individuals. You're just as likely to end up in discussions regarding investment ideas as you are ways to find ultra-cheap flight deals. What we strive for is trips that offer both good value for money and, equally importantly, good value for time. Something which has a much broader appeal.
My religion can make some aspects of travel challenging, can I be catered for on a Lupine trip?
Almost always is the answer. We have experience with arranging Halal and Kosher meals in several countries as well as arranging Sabbath/Shabbat compliant tours to North Korea utilizing hotels with rooms with non-elevator access and in locations that allow a walking tour to prevent using a vehicle during the Sabbath. If you've got any questions about this, feel free to email us at info@kulonlegesuticelok.com
To conclude…
We hope to have covered most of the common questions, but if you've got any other ones, feel free to pop them in the comments below and we'll do our best to follow up!
James Finnerty